NICE
TO
MEET
YOU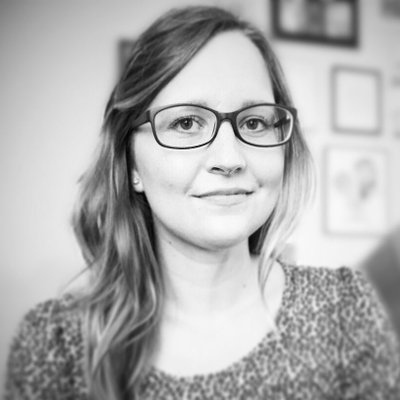 Now that I'm a full-time team member over at InVisionApp, I take on fewer freelance contracts—but get in touch if you need help with something especially interesting!
Here's the rundown: I'm a writer, ready to help weave words and ideas into gold. And that starts with a good story (something lots of people leave behind in childhood).
I think it's safe to say that I am not one of those people—because for me, stories are a staple of adulthood, and they're capable of blending business, strategy, and emotion with creative execution.
Sometimes this means editing and organizing an unclear vision, and other times it means churning out copy to back up a tale that's already been told. Either way, these stories require a mix of writing, editing, creativity, and strategic skills to make sure each word goes the distance.
As a result, I've become a writer who focuses on readability and grammar as much as audience and content marketing techniques. I know that beyond the story, there's a reader—a potential customer, partner, or fan—who's looking connect for a particular reason. And I write to help them get there.
Content Marketing
Copywriting
Content Strategy